To make it easy, we've already set up an email for you to send. Just fill out the information on the left and they'll get the email you see below.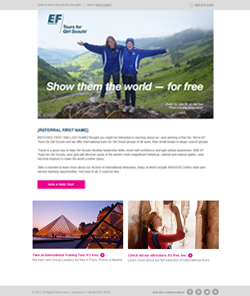 Email a friend about EF Tours for Girl Scouts
Do you know other Girl Scout troop leaders or volunteers who might want to lead a group of girls on an international tour?