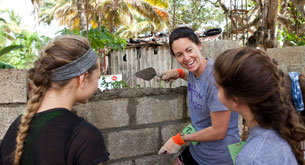 Dominican Republic Immersion
Explore our strongest local connections and partnerships in an exciting visit to the Dominican Republic. With the help of many local organizations and service themes, your girls have the opportunity to impact issues ranging from gender equality to generational poverty to eco-tourism. It's an unforgettable way to explore island life while making a meaningful difference in the community.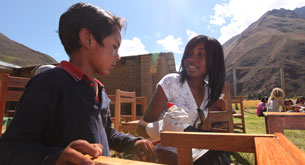 Adventure in Peru
Embrace the spirit of Peru as your troop explores history in Lima and visits mysterious Machu Picchu, the Lost City of the Incas discovered in 1911. The incredible sites are complemented by a service program in the small community of Cachiccata, where your troop will get to make breakfast for school children, participate in painting and reforestation projects, language exchange and even a soccer game! Your adventure is capped by two amazing days at the Amazon Lodge, where you will explore the jungle by foot and by boat.